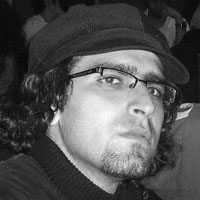 If there is one central theme, in which I have always believed, it is this: the secret of life is to be positive, to try your best and be constructive instead of being passive. That's what I have tried to do, in my career and in every other aspect of my life.
I hold a PhD in Chemical Engineering from Ecole Polytechnique Montreal. Professionally, I am the director and owner my engineering firm being active in oil and gas industries. I also keep my status as a lecture in Institute Francaise du Petrole (IFP) in Paris where I was a professor in Oil & Gas Field Operations Department.
In 2007, I co-founded Montreal CaféLitt with Pasha. That is so wonderful to see what we planted those days has become flourished by help of great people working with CaféLitt sincerely. I was also delighted later in 2009 to establish Parisian affiliate of CaféLitt (Paris CaféLitt) with my fabulous friends in Paris.
Although I am a very tough engineer and scientist and my domain of interest is energy and advanced processes in petroleum production, but this has never been against my deep passions for art, cultural events and human sciences. I am very interested in psychoanalysis and culture, cinema, photography and literature. I dream about a peaceful world without borders, with very good understanding between people and cultures. CaféLitt is part of our contribution for this wish.