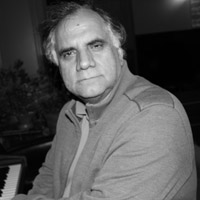 Since 1985, I have been active as a professor, researcher, and professional architect in architecture, heritage conservation and planning. My fields of research inquiry and practice include architecture, architectural anthropology, museum architecture and planning, heritage conservation and cultural landscape. As an associate fellow at the Centre for Developing Area Studies, McGill University, I worked on the integration of heritage conservation in the participatory community development process. As a professor, I have given courses at Concordia University, UQAM, Vanier College, Montreal College of Art and Design and a number of universities abroad.
I am a member of Order of Architects of Quebec, 1987, as well as board member and president of Scientific Council of ICOMOS- Canada. I worked as professional heritage architect commissioner of Quebec Cultural Heritage Commission and in 2001, I was appointed as VP of Montreal Heritage Council. I also served for two terms as the president of the International Committee on Museum Architecture and Techniques of ICOM-UNESCO.
My community involvement began during my university years as the president Iranian Students Association and Student Senator at McGill. I am a founding member of Society for Community Development and the Montreal, Urban Ecology Center. I have served as founding and board member of a number of NGOs including Atelier d'art Iran-Quebec and Dehkhoda Persian School. I have also organized social and cultural events for national celebrations as well as fundraising events for earthquake victims in Iran. I am currently Trustee of Westmount Public Library, President of Association of Iranian Engineers and Architects of Quebec, as well as coordinator of Café Memory.