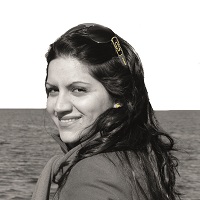 Born in Tehran in 1980, while there was a war... I began writing when I was seventeen years old, ... and I become a Journalist ...
My passion within journalism is much more than just writing the articles, being a journalist means being socially, legally and ethically aware...
I left Iran to Paris when I was 21... I took my master degree from "Ecole d'études diplomatiques et stratégiques", Had my Internship with French military in Paris, working with international organizations such as UNESCO.
Studying politics has changed my life; it is has proven one of the best decisions I have ever made, It is not surprising that I now invest considerable time...
I am a hard worker, I love to travel around the world and discovered that I had not lived...
CafeLitt is not a place for me, it is all about amazing people I met each week, chat with them and learn from them...
My interests: book, cinema, travel, Graphics and photography.