Tirgan 2017 Photo Contest
Submission Deadline: May 8, 2017
Winner Announcement: June 26, 2017
https://www.tirgan.ca/announcements/photo-contest/

Tirgan 2017 is extending an invitation to all interested to participate in a photo contest, organized in collaboration with CaféLitt Montreal. The theme of the contest is 'Benevolence'.
Top five winners will be announced and presented with the following prizes:
First Prize: Tirgan Arash statuette, award certificate and a $600 cash prize
Second Prize: Award certificate and a $500 cash prize
Third Prize: Award certificate and a $400 cash prize
Fourth Prize: Award certificate and a $300 cash prize
Fifth Prize: Award certificate and a $200 cash prize
The winning photographs and selected finalists will be published on the Tirgan and CaféLitt websites. Additionally, selected photographs may be used during or after the festival in future as Tirgan promotional materials or publications.
As Tirgan and CaféLitt may not be in a position to respond to all inquiries, only the winners will be contacted after July 1, 2015.
All entries must be received digitally and via the Tirgan official website no later than 11:00pm Eastern Standard Time (EST) on May 8, 2017.
Submissions will be assessed through a 3-round evaluation process.
Requirements:
To enter, please use the online application form on this page. The online entry must meet the following requirements:
1. Include a brief description explaining how that image is representative of the contest theme.
2. Agree to the terms and conditions provided:
- Photos that have been layered and/or composited will not be accepted.
- Up to 5 photographs are allowed per participant.
- Entrants must submit high quality scans of non-digital photographs or digital photographs at the highest resolution possible in a jpeg, jpg or tif format no larger than 10 megabytes.
- Finalists may be asked to submit a high-resolution file or an original negative, print or slide.
- Tirgan and CaféLitt will not accept more than one entry (of up to 5) per contestant.
- Photographs must have been shot by the entrant no earlier than January 1, 2016.
- The entrant holds the copyright to the photograph(s), however Tirgan and CaféLitt reserve the right to use and exhibit the submission under the protocol of Tirgan festival.
We reserve the right to disqualify any person that violates the contest rules. Incomplete or late entries will be disqualified.
Evaluation Process
The entries of the contest will be assessed through a 3-step evaluation process.
In the first step, the judges will independently select as many as ten percent (10%) of submitted photos among all eligible entries based on overall artistic merit, technical excellence and thematic relevance. All entries selected from round one will proceed to round two.
In the second step, the judges will independently review all selected entries from the first round and mark each entry based on overall artistic merit (50 points), technical quality of image (25 points) and thematic relevance (25 points). The overall score of each entry will be the sum of the points it achieved from the judges. The top 50 entries with the highest scores proceed to round 3.
In the third step, the judges will collectively select five winners through a majority vote process. During the selection process, the judges will see only the title and the country where each photo was taken. No personal information such as photographers' names or e-mail addresses will be visible to the judges.
Tirgan 2017 Photo Contest Jury members
Edwin Janzen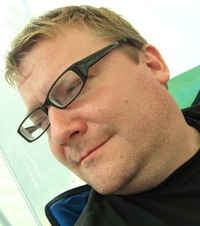 Born in Winnipeg and working in Montreal, visual artist Edwin Janzen constructs fantasy scenarios and other reflections on themes of security, surveillance, media and technology. Often inspired by the Cold War period, that era's vivid visual language, as drawn from cinema, sci-fi literature, car and travel culture, space exploration and consumer electronics, appears and plays throughout his work. Edwin has exhibited his projects--which cut across various media including print, photography, digital imaging, video, installation and art books--in diverse locations across Canada. He completed an MFA at the University of Ottawa (2010), a BFA at Concordia University (2008) and a BA in history (Byzantine Empire) from the University of Manitoba (1993). Also a contract writer and editor, Edwin has written for Canadian Art, Border Crossings, C Magazine and other publications, as well as hundreds of commercial clients.
Sarah Seené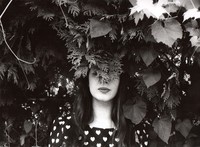 Sarah Seené is a French analog photographer based in Montreal, working with 35mm and instant photography. She's doing everything by hand in the darkroom (hand-processed and hand-printing). Her world is composed of a strange atmosphere, between dream and poetry, tinted with childhood and loneliness; her images being suspended in time and unreal.
She's part of The 12.12 project and World Wide Women, two international collectives of women analog photographers. She's the co-founder of a long distance collaboration project called I'll Be Your Mirror, with the American photographer Sarah Elise Abramson. Her work has been shown in about 30 exhibitions, solo and collective, in Paris, Berlin, Prague, Milan, Amsterdam, London, Montreal and New York. It's been published in a lot of international magazines and webzines.
Naser Mohammadi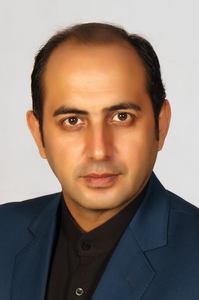 Nasser Mohammadi is a digital photographer born in Iran. His work is mainly on documentary photography. He began his art activity in 1998 and now he is a photography instructor in University of Zanjan, Iran. Naser has participated in several solo and collective photo exhibitions. Also, he has been a jury member in a few photo contests. Compiling a book about variety of mosques in Zanjan, several published photo articles in magazines, and participating in different workshops as an instructor form some of his photography resume.
Mostafa Ahmadi
A graduate from New York Film Academy, Mostafa Ahmadi started his art work in 1989. He is a freelance film director. He has collaborated with several Iranian and American famous film makers as an assistant. His last movie, Closer, was screened in Montreal's 39th
World Film Festival. In his resume, Mostafa also has the translation of several stories from famous authors such as woody Allen and Ingmar Bergman
.
Tirgan 2017 Photo Contest Director
Hamed Tabein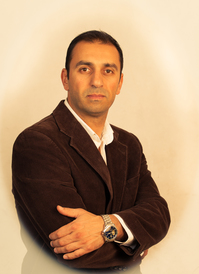 Hamed Tabein is an Iranian-born photographer based in Montreal. His speciality is documentary photography, though he also teaches, writes and translates articles about photography. He has worked and exhibited his work widely in Iran, Syria, Lebanon, Turkey, India, Afghanistan, Germany and Canada. Several solo and collective photo exhibitions, workshops, published articles including translating and compiling, and photo contest management are present in his resume. His works are a combination of art photography and photo journalism. Hamed always tries to show his world by his point of view; however, he prefers not to be known as a photojournalist.