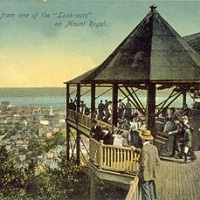 Scholars of the built environment and architectural historians have been increasingly turning to other fields of study, such as cultural anthropology, environmental studies, environmental history and cultural landscape studies, in order to introduce a more invigorating conception of architecture, attentive to the material and cultural <evidence> of societies' interactions with environment, and making architecture more inclusive of cultural, social, economic, and political ideas, ideals and values of society by its contextualization in cultural landscape.
UNESCO defines cultural landscape as: "Cultural landscapes represent the combined works of nature and of man. They are illustrative of the evolution of human society and settlement over time, under the influence of physical constraints and/or opportunities presented by the natural environment and of successive social, economic and cultural forces, both external and internal" NCC also states that: "Cultural landscapes are geographical terrains which exhibit characteristics or which represent the values of a society as a result of human interaction with the environment" The information and the messages embedded in the landscape are traces of values, beliefs, socio-political relations and practices of its occupants over time.
In this presentation, I will place Mont Royal within the context of its immediate environment and community, as a cultural landscape, in order to understand world views of its successive occupants in time. As an emblematic site, Mont Royal has continuously played, and continues to play, a prominent economic, cultural, political and social role in Montreal, from the time of its appropriation by the aboriginal nations, to the arrival of the Europeans, right up to the contemporary era. Based on the historic significance of the impact of Mont Royal on the inception and development of the city in 2005 it was classified as a National Natural and Historic Sector. Its dual or combined status, natural and historic underlines the importance of this territory, as well as its ongoing integration and its dependency on the conservation of its context and its diverse compositional elements as a Cultural landscape.