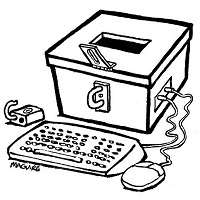 A Reflection on the Contemporary Transition Movements in the Middle Eastwith focus on Daryush Shayegan's Book: Le regard mutilé 1989
What does it take to be modern? Is it even desirable to exit the tradition? Is it really a matter of individual choice? Why are there significant differences between modernity and tradition ( > religion)? Are these divergences surmountable? How does Shayegan philosophical view compare to other contemporary Middle Eastern and Iranian strategies of reform in tackling these questions? What are the chances of the modernization à la turque as compared à l'iranienne?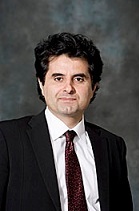 دکتر علی‌ دیزبنی، استاد دانشگاه کالج سلطنتی نظامی کانادا، دکترای خود را در رشتهٔ علوم سیاسی از دانشگاه مونترال با درجه ممتاز دریافت کرده است. وی در زمینه‌های مطالعهٔ مقایسه ای‌‌‌ سیاست، کانادا در جهان، خاور میانه، امنیت انسانیها، دمکراتیزاسیون، روابط بین‌الملل و ... در دانشگا‌های مونترال، کبک، کویین و شربروک به پژوهش و تدریس می‌پردازد. از وی مقالات متعددی به چاپ رسیده. وی علاوه بر پژوهش و تدریس در دانشگاه، در مسائل مختلف به عنوان مشاور با وزارت خارجه کانادا همکاری دارد.
چهارم اکتبر، دکتر دیزبنی میهمان کافه لیت هستند و در جلسه شان به بررسی‌ کتاب داریوش شایگان، نویسنده، فیلسوف و روشنفکر ایرانی‌، «نگاه شکسته» می‌پردازد. این کتاب که در سال ۱۹۸۹ به فرانسه نوشته شده است، به شیزوفرنی فرهنگی کشورهای سنتی در مواجهه با مدرنیتی پرداخته است.