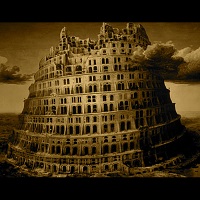 If the task of philosophy is seriously concerned with the sense (meaning) of essential words (philosophical and poetic), then with regard to translating those words, we are prompted to ask the following questions:
How is essential translation possible?
How and what is the "relation" of translation to language, history and hermeneutics?
In what direction and enactment, translating could meet hermeneutical responsibility?
By staying away from any theorizing and linguistic or scientific approach, the path taken will be the direction of hermeneutic phenomenology to show translation itself as a philosophical question.
Accordingly translating essential words (philosophical and poetic) as a very unique occasion of grasping and experiencing of essence (Wesen) of language will be discussed .
Our first instance for showing this occasion is German philosopher, Martin Heidegger. Thinking in Heidegger is "proximally and for the most part "elucidation and translating Greek words (interlingual) and also German words (intralingual) into his mother tongue, German .
The second instance is Persian poet, Ferdowsi. Poetry in Ferdowsi "proximally and for the most part" is elucidation and translating ancient Iranian words (truth of being) into Persian.
In conclusion, poetry as a possibility of being useful in translating essential words of western philosophy into Persian will be discussed.