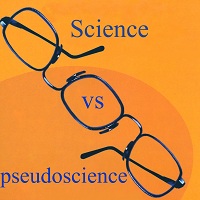 Since the 19th century, there are records of the term "pseudoscience" which has affected human life throughout the history. From phrenology (between which and holocaust it is possible to trace a lineage), to the wave of alternative medicine and quantum mysticism, one can observe the widespread belief in pseudoscience in people.
In this presentation, science and pseudoscience will be defined, and the characteristics of each will be listed. Some examples of pseudoscience will be given and among them "homeopathy" and "the law of attraction" (with a brief review of the movies/books "the secret" and "what the bleep do we know?") will be talked about more in details. Also the psychology of belief in pseudoscience will be discussed.
به نظر می‌رسد که زندگی‌ انسان‌ها در سالیان متمادی تحت تاثیر شبه علم بوده است. از فرنولوژی (که می‌توان ارتباطاتی بین آن و نظریات منجر به هولوکاست یافت) گرفته، تا سالهای اخیر که شاهد ظهور و فراگیر شدن هومیوپاتی و عرفان کوانتومی هستیم.
در این جلسه، پس از تعریف علم و شبه علم، نشانه‌های شبه علم فهرست شده و مثال‌های مهم آن ارائه میشود. از میان مثال‌ها به هومیوپاتی، و عرفان کوانتومی و قانون جذب (همراه نقد و برسی‌ فیلم و کتاب‌های "راز" و "ما چه میدانیم؟") پرداخته خواهد شد. همچنین روانشناسی‌ باور به شبه علم بررسی‌ میشود.