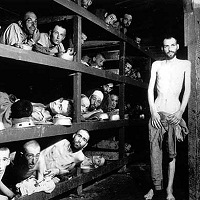 This presentation provides an introduction to genocide as both a historical phenomenon and an analytical-legal concept, including a discussion of the concept of genocidal intent, and dynamism and contingency of genocidal processes.
The concept of genocide is a political and social tool in modern world, not only reconciled with modernity, but as what maybe an integral component.
Modernity, however, is closely linked with the enlightenment. This presentation sheds light upon the inherent contradictions of modernity between enlightenment and genocide, using the Jewish Holocaust as a testimony to this contradiction.