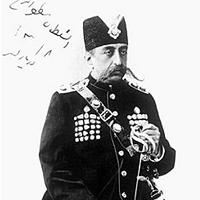 The teaching of Law started in Iran when the "School of Political Science" was established on December 19th, 1899 by the Foreign Ministry during the fourth year of the reign of Qajar king, Mozaffar od-Din Shah. The School of Political Science was the only second specialised school of higher education to be established in Iran after Dar-Al-Fonoun's School of Medicine had been created. The main and the first aim of the School of Political Science were to educate and to train the administrative and managerial personnel needed by the Iranian State. The most important subjects on the syllabus of the School were subjects pertaining to modern law, Islamic law and also history. Over its 28-year history, 210 people graduated from the School and many of those went on to occupy high positions in public administration or in the judiciary, and were very influential in modernising the country.
Some 20 years after the School of Political Science was established, the Ministry of Justice decided to create a specialist school of law to educate and to train personnel specifically for the administration of justice. Hence, the "Advanced School of Law" was established on October 8th, 1919 which had a curriculum based on the subjects being taught in continental Europe and was headed by Adolf Pernnie.
In 1926, both the School of Political Science and the Advanced School of Law were separated from the ministries of foreign affairs and justice and merged together as the School of Politics and Law under the direction of the Ministry of Education which had wanted to have more supervision over higher education. The new School was headed by Ali Akbar Dehkhoda from its inception in October 1926.
Finally, Tehran University established a School of Law and had its first intake of students in 1935. It was at this time that the School of Politics and Law ceased to exist by merging into the School of Law at Tehran University.
----------------
آموزش حقوق در ایران با تاسیس "مدرسه علوم سیاسی" آغاز گشت. این مدرسه در چهارمین سال سلطنت مظفرالدین شاه - 19 دسامبر 1899 - زیر نظر وزارت خارجه تاسیس شد. همچنین این مدرسه پس از قسمت طب دارالفنون دومین مدرسه ایست که در رشته تخصصی ایجاد شده است. هدف اولیه تاسیس آن، تربیت نیروی انسانی کارآمد در حوزه های اداری و مدیریتی دستگاه دولتی ایران تعیین شد. مهمترین و اصلی ترین مواد درسی در این مدرسه، دروسی حقوقی، فقهی و تاریخی بود. این مدرسه در طول عمر بیست و هشت ساله خود، 210 دانش آموخته داشت . بسیاری از آنان به مناصب بالای اداری و قضایی کشور رسیدند که منشاء تحولات فکری و تغییرات عمده ای در ایران شدند.
بیست سال پس از مدرسه علوم سیاسی، وزارت عدلیه نیز تصمیم گرفت جهت تامین، تربیت و آموزش قضایی کارکنان آتی خود، مدرسه ای تخصصی در حوزه حقوق تاسیس کند و بدین ترتیب "مدرسه عالی حقوق" در 8 اکتبر 1919 پا با عرصه وجود گذاشت. دروس این مدرسه کاملا بر اساس برنامه های درسی دانشکده های حقوق اروپایی تنظیم شد و رییس آن یک حقوقدان فرانسوی به نام آدولف فرانسیس پرنی بود.
در سال 1926 بنا به پيشنهاد وزارت معارف, به دلیل نظارت بیشتر بر تحصیلات، هر دو مدرسه علوم سیاسی و مدرسه عالی حقوق از وزارت امور خارجه و عدلیه جدا شده و به آن وزارتخانه الحاق گشتند. مدرسه جدید در اکتبر سال 1926 با نام "مدرسه سیاسی و حقوق" تحت ریاست علی اکبر دهخدا شروع به کار نمود.
دانشکده حقوق دانشگاه تهران در سال 1935 رسما دانشجو پذیرفت و "مدرسه سیاسی و حقوق" منحل و در دانشکده حقوق ادغام گردید

Yazdan Valinejad
Bachelors Degree in Law and Jurisprudence, (L.L.B.(, Shahid Beheshti University, Iran, 1998.
Attorney at Law and member of the Tehran Bar Association since 2001.
Masters degree in Criminal Science (L.L.M.), Poitiers University, France, 2006.
Member of the Criminal Science Research Institute, Poitiers University, France, since 2007.
Doctoral candidate in Criminal Law at Poitiers University, France (researching criminal procedure).