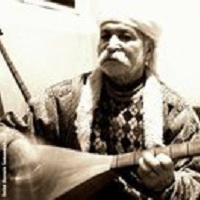 Farrokh Vahabzadeh is an ethnomusicologist. He has obtained his Ph.D degree on Social Anthropology and Ethnology from École des Hautes Études en Sciences Sociales (EHESS) in Paris.
His dissertation is an indepth study of the Dotar, a long necked, two stringed instrument which is available in variable forms in Central Asia and in the province of Khorassan in Iran.
The research considers the study of music through a variety of perspectives, focusing not only on the classical sense of the word, but also on the physical aspects of the instrument, on performance traditions, on symbolism, mythology and other anthropological implications.
After a detailed organological study of the instrument, and the provision of a complete guide to playing techniques, as well as analytical considerations on the music of the Dotar, the research demonstrates that elements of various nature come together in a heterogeneous ensemble and manifest the different facets of a single entity known as the musical tradition of the Dotar.

Dr. Farrokh Vahabzadeh
BA Control Engineering Ferdowsi Univ.
Master Linguistics, Informatique and Math, appleid in Human Science
Phd : Ethnomusicology (the music of dotar of Central Asia and Khorassan)