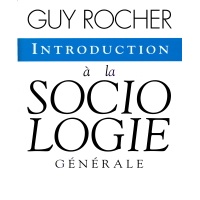 Do societies follow a defined pattern of change? Are there parameters which could guide the social scientist to assess the change, or the social activist to substantiate the change in their society?
Does the prevalent model of change in advanced industrial societies can be juxtaposed to other less technologically advanced non western societies? What are the strength and weakness of Historical sociology? Can sociologist make previsions with regards to the future of a society or should they leave the task to prophets?
In his classical introductory book on general sociology, Guy Rocher answers some of these questions and delineates the fundamental concepts of sociology namely with regards to social actor, social structure and social change.
In this session a summery of the third section of this book, social change and historical sociology will be presented.