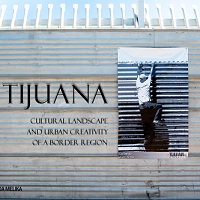 We're a Third World country and then we are close to the richest city from the richest state from the richest country in the world. I mean that has to put you in perspective."
Raul Cardenas ; Tijuana Architect and Artist
In this session we will look at the artistic expressions, architectural trends and cultural landscape of the border region in North-western Mexico as manifestation of a cultural renaissance in the city of Tijuana. We will begin by discussing historical transformations of this area in relation to the United States-Mexico border, and then examine the recent modifications of Tijuana. Finally, we will look in detail at 'La Casa del Tunel: Art Center' in the border neighbourhood of Colonia Federal, analyzing its momentous conversions and its recent employ of art to simultaneously protest against stereotypes of the border and celebrate various potentials of this dynamic space.