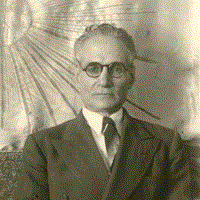 Phenomenological interpretation of Kasravi is the philosophical investigation that uses historical reflections instead of historiographical consideration to elaborate truth in Kasravi.
My starting point of this task is the factual existence of our own being (Dasein) and not making Kasravi an object of research for a transcendental ego. Next I will show him as a possible sight of "Jayegaheh" truth of being in the history of Iran (Asha). Appearing of "Asha" in Kasravi will be discussed as a philosophical concept not as a theological one. Then I will challenge Homayoun Katouzian of Oxford University, Farzin Vahdat of Harvard University and Mohammad Ali Tavakoli from Illinois University for their historiographical considerations about Kasravi.
In conclusion I will show their misguided approach to Kasravi will result in forgetting the truth of being, the matter of paramount importance to the events of present day Iran.