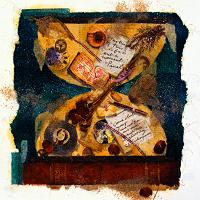 Human societies very early came to the realization that in the process of creation and development of their identities, world views and cultures, continuity in time, space, and generations plays a major role. Consequently they recognized that memory, collective memory, as a cultural tool is one the vehicles of assuring such continuity between the past, present and ultimately the future. Collective memory is understood as a dynamic and ever changing mean of creation, conservation and transmission of their ideas, ideals, knowledge, experiences, events, interactions, values and views in time and space.
Oral history, artistic creations, everyday objects, and places, architecture, monuments and heritage, tangible and intangible, are considered as privileged carriers of collective memory. In this presentation I will explore the concept the collective memory and the notions of places, buildings, heritage, sites and landscape as carriers of collective memory and places of memory.

Proposal for creating Café Memory as another cafes of CaféLitt:
Café Memory
Departing from the premises that all societies are perpetually in search of tools for defining and redefining themselves and their identity and that collective memory is one these tools for undertaking this search. Further more considering that there is a two way relationship between individual memory and collective memory and that a dialogue in both directions is one the means of assuring this continuity; finally realizing that this need is even more crucial in newly founded immigrant communities as well as in communities where due rapid changes in societies structures a greater generation gap is present. Café Memory's injective is to offer the occasion, means, place and tools for facilitating the transmission of oral memories of individual members of Iranian community and contribute to the process of construction and strengthening its collective memory.
Format:
"In Conversation" format where a member of the Iranian community recognized for his/her potentials as carrier of memory for contributing to the collective memory, ( the modality of choice, agreement and nature of the question will decided by a group of active participants of Café Memory), and the interviewer are seated comfortably on the stage and engage in conversation. The interveners will ask a number of recomposed questions, in consultation with the participant, and direct the conversation. The audience will ask question at the end. These interviews are recoded for subsequent broadcast on the Internet or Podcast.