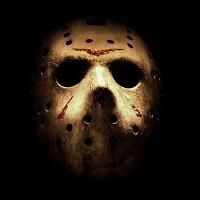 This Thursday "Cafelitt" would like to invite you to attend a Halloween Party, while Bardia Saadi-nejad is the presenter, talking on Horror Cinema! Following the theme of his first talk at Cafelitt on Expressionism in 1920's German Cinema Bardia fallows the road towards Horror movies as a genre, mostly shaped in Hollywood, film aesthetics and cinematic rules of the genre.
In the meantime we're going to have a party, where we encourage all the participants to
wear a costume
even if it's the simplest one such as a mask or a hat. after the talk we continue socialising and having fun. Please support us with your presence. (Some simple idea for costume:
1
,
2
)
Halloween
(also spelled
Hallowe'en
) is an annual holiday celebrated on
October 31
. It has roots in the
Celtic
festival of
Samhain
and the
Christian
holy day of
All Saints
. It is largely a
secular
celebration but some have expressed strong feelings about perceived religious overtones
.