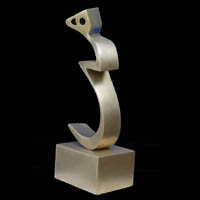 An investigation on the Roots of Iranian modern art: Painting, Photography, Video/installation art and Cinema, through the influential Circumstances in late 19th and 20's Century.
هنر معاصر ایران، کشتی بی‌ ناخدا!
جستار/گفتاری در هزارتوی ریشه‌های هنر روز ایران: نقاشی، عکاسی، ویدئو/چیدمان هنری و سینما، از میان پیچاپیچ چالش‌ها و تنش‌های چشمگیر تاریخی‌ سده ۱۹ و سده ۲۰ تا به امروز.

Mythological Themes in Iranian Culture and Art
این است سرگرمی