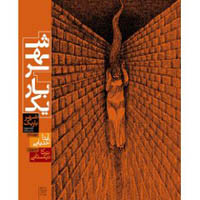 This week CafeLitt, in collaboration with MEKIC, will have two honored guests; Tuka Neyestany from Iran and Aida Ahadiany from Toronto to present their newly released book: "The narrow city". Shahr-e Barik ( The Narrow City) contains 18 short stories, that are mostly point out the apprehensions of an immigrant written by Aida. For each story there is a related illustration by Tuka, the Iranian skillful cartoonist and illustrator. During the session we will show a movie about Tuka's cartoons too.
For more information check the flayer and links.
آیدا احدیانی متولد آبان ماه هزار و سیصد و پنجاه و هفت است. ده سالی است که داستان کوتاه می نویسد. پنج سال است که مهاجرت کرده و هم اکنون ساکن تورنتو است. بعد از مهاجرت به کانادا در دوات ، سخن ، ایرانیان و شهروند داستانها و ترجمه هایش را منتشر می کند. مجموعه داستان" شهر باریک " اولین کتاب این نویسنده است . داستهای کتاب همه بعد از مهاجرت آیدا به کانادا نوشته شده اند و غالبن دغدعه های انسان مهاجر را شامل می شوند. تصویر گری کتاب توسط توکا نیستانی تصویرگر و کاریکاتوریست چیره‌دست ایرانی انجام شده که از ایران برای این رونمایی کتاب مهمان ما خواهد بود.