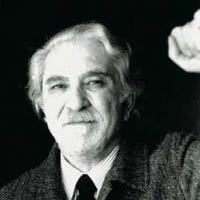 In this session Dr. Hoodashtian will review some of the fundamental ideas of the well known Iranian philosopher Dariush Shayegan.
He will underline his most controversial and problematic ideas, as a part of his philosophical proposal.

His approach to the crisis of modernity can be briefly summarized as being that the West should borrow from Eastern mysticism and the East should, in turn, borrow from Western social rationalism. This assumption may appear pragmatic at first glance, but presents, in reality, many contradictions in the way it is argued by the philosopher. We will attempt to see why and how that is so. To open this discussion, other themes will be developed as well...