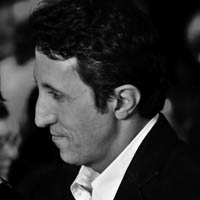 Dr. Amir Khadir (born 1961 in Tehran, Iran) is a francophone Iranian-Québécois politician, the MNA-elect for Mercier, and currently the male spokesperson for Québec solidaire, a sovereignist and left-wing political party which was created by the merger of the Union des Forces Progressistes and Option Citoyenne, a feminist political movement, in February, 2006.
On December 8, 2008, Khadir became the first and only elected representative for Québec solidaire in the general election in Quebec.
This session Dr. Khadir will talk about how, we as immigrants, can come to the center of the society from being passive in the margin.