Subject: Summer, Montreal, ...
Referees:
1-
Monsour Nassiri
2-
Sam Javanrouh
3- Katherine Tweedie
Winners:
Maryam Lolo: A rainy day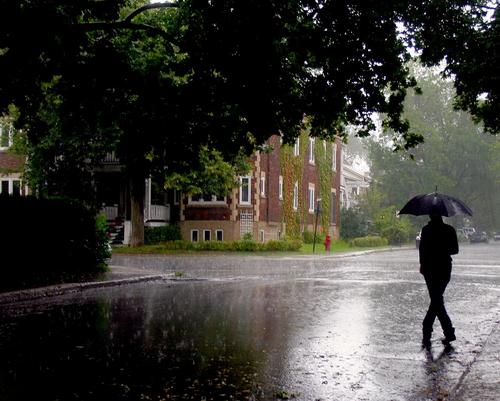 Chosen by Monsour Nassiri:
این عکس رو که به نظرم عمق، نور و ترکیب بندی خوبی در کنار نمایش یک لحظه از زندگی انسانی رو نشون داده، به عنوان عکس برگزیده خودم در میان عکس هایی که فرستاده بودی انتخاب کردم. گمانم عکس هایی مانند این عکس در کنار استفاده مناسب از تکنیک و ابزار، بیننده را در تاویل، تفسیر و روایت و گاهی داستان پردازی شخصی، آزاد می گذارند و مثل بعضی آثار و عکس های شعاری، برای بیننده و به جای او تصمیم گیری و قضاوت نمی کنند. انتخاب شخصی من تنها نظر یک بیننده است که از میان حدود صد عکس، آنها را که بیشتر دوست داشته جدا کرده است.
Pasha Javadi: Reflection of Shadows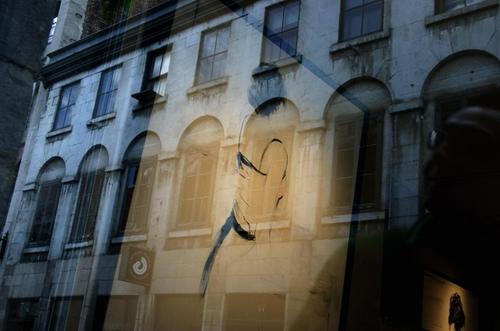 Chosen by Sam Javanrooh:
This photo intrigues the viewer to think about the stories that it carries. It has great juxtapositions between old and new, and cold and warm. It has a nostalgic feel about it and makes it like a still from a movie that I like to see!
Nasim Farsinia: Perfect Afternoon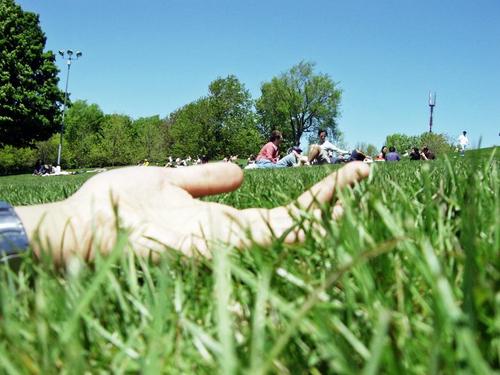 Chosen by Katherine Tweedieh:
Since the title of the competition is "Montreal, Summer and...," I tried to select an image which embodied the idea of summer. In this photo, the languid placement of the hand, the rather long grass, the predominance of green and blue, and the setting in a public space seemed to suggest a certain lightness of being, warm afternoons or early evenings when people gather in a park to enjoy temperate weather. The placement of the hand creates another dimension; it gently holds a group of people in the background, a delicate gesture creating a picture within a picture, often referred to as mis-en-abîme. It also underscores communal activity which can take place in a park.
Farrokh Vahabzadeh: Upside Down World
Chosen by CafeLitt members
You can see the whole gallery of submitted photos
here
.